AYAD AL-TUHAFI ARCHITECTS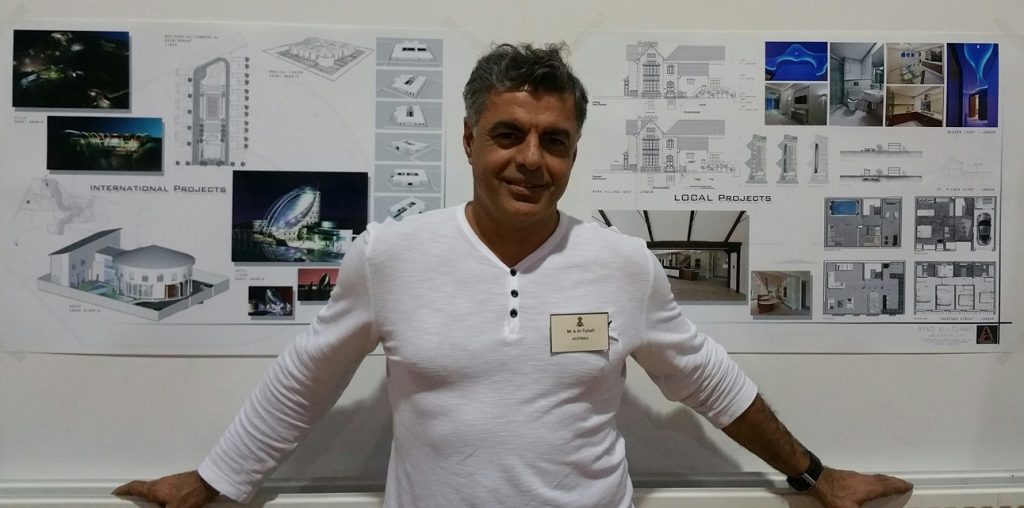 Ayad Al-Tuhafi Architects Limited is a Central London based chartered practice (member of the Royal institute of British Architects; RIBA ) with over 25 years of experience in the UK and International Market
Full Architecture services
Planning permission

Licenses

Interior design

Management
Central London & International
Ayad Al-Tuhafi architects are passionate to find the center of every space; our centers are fluid and move with time!
We are fortunate to practice from the center of the center of the center of the world.
Urban Planning

Residential

Medical

Retail

Interior Design with a particular interest in kitchen, bathroom, stairs and lighting
We have been working internationally for the last 25 years in Residential, medical, retail, which includes interiors. We love to create spaces and are able to do so by optimizing our client's investments, without any compromise on the quality of design, our clients are the focal point of our designs. We make a thorough analysis on the maximization and the usage of space and the psychology behind it.
As we believe that space has to be functional and striking. We aim to build exciting spaces.
An immaculate level of detailing with full knowledge of the complete build process

Ayad Al-Tuhafi Architects has an Extensive experience in the full development process.

Property market expertise

Property law

Property finance

Permissions and licenses

We live to architecture, we eat to design and we sleep to dream about the next project.
Ayad Al-Tuhafi Managing Director